What You Should Know About the Rapid COVID Test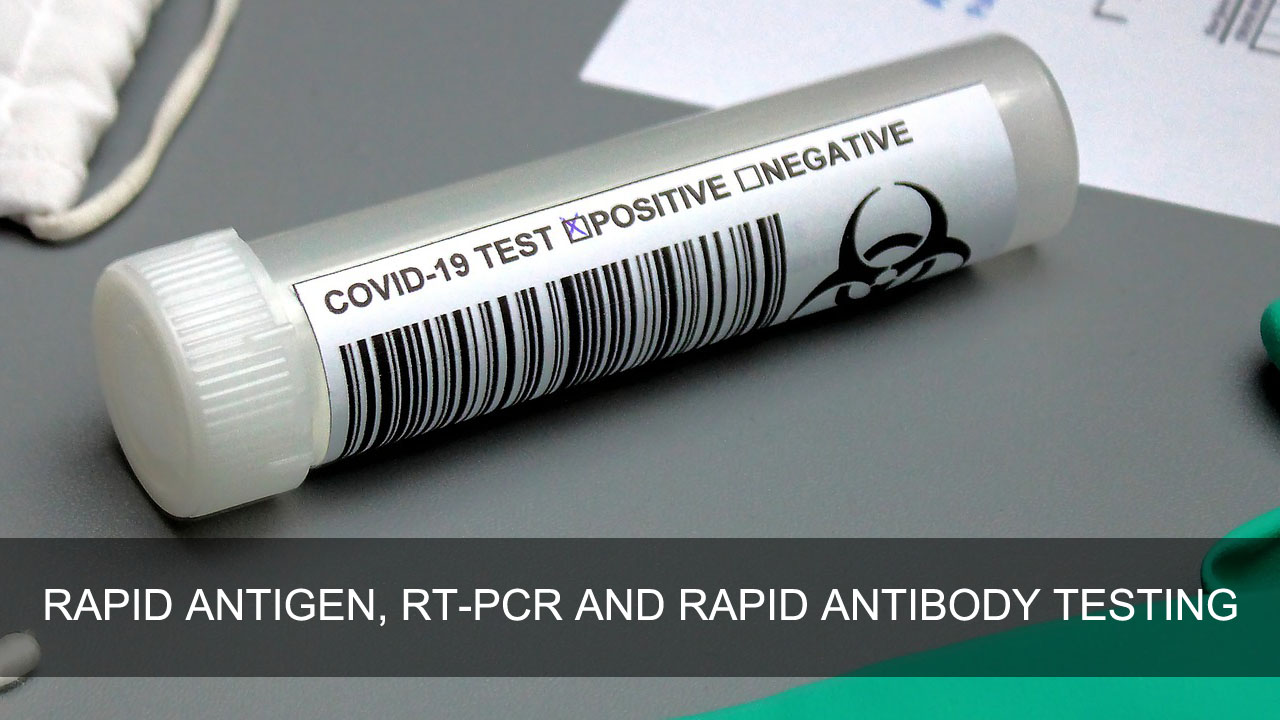 We are at the 2-year mark since the start of the COVID-19 pandemic and much has transpired during that time both individually and in large communities. Most individuals are aware of the benefits of social distancing and wearing masks. But most importantly, effective vaccines have been developed and are seeing increasingly wider distributions as each day passes. As a result, the number of cases and fatalities has dropped dramatically. However, we're not completely in the clear as yet.
Although the odds of a fully vaccinated individual getting infected are relatively low, there are still many that are unvaccinated, especially children under 12 years of age. Hence the need to monitor and track cases so more accurate diagnoses can be provided. This is where the rapid COVID test in Thornhill plays a significant role. Both the PCR and rapid antigen tests provide the necessary information for health officials and patients to track further outbreaks and prepare for the future.
What is the Rapid COVID-19 Test?
There are a few variations of COVID-19 tests currently available. The molecular tests that include antigen and PCR tests are the two common ones. This is because they identify current and past infections. Another common testing modality is the antibody test which suggests the possibility of having had the virus before. However, these tests shouldn't be used for identifying current infections as research concerning antibodies and their role in the COVID-19 pandemic is still being conducted.
The rapid COVID test in Thornhill looks for proteins that are attributed to the SARS-CoV-2 virus, the virus that causes COVID-19. These proteins are commonly referred to as antigens and are what signals our immune systems to produce antibodies. Conversely, molecular tests detect genetic materials of the Coronavirus through a polymerase chain reaction or PCR process. Many of these antigen tests were labeled as "rapid" because of how quickly testing facilities got the results (usually within 15 to 30 minutes).
How the PCR Test differs from Antigen Testing
In comparing the PCR rapid COVID test in Thornhill to the antigen test, samples must be sent out to a lab to be processed. Depending on that lab's workload, it could take a few days to get the results. The FDA has approved using rapid PCR tests since the same genetic test is used but yields quicker results.
With many companies marketing the quick at home tests, diagnosing coronavirus has become easier than before. However, if you are traveling abroad, many countries still require the 48 hours to 72 hours valid test results to allow the tourists into the country.
For more information regarding the rapid COVID-19 test or to schedule testing, please contact All Health Medical Centre today at (866) 837-8447.