Rapid Antigen COVID Testing Thornhill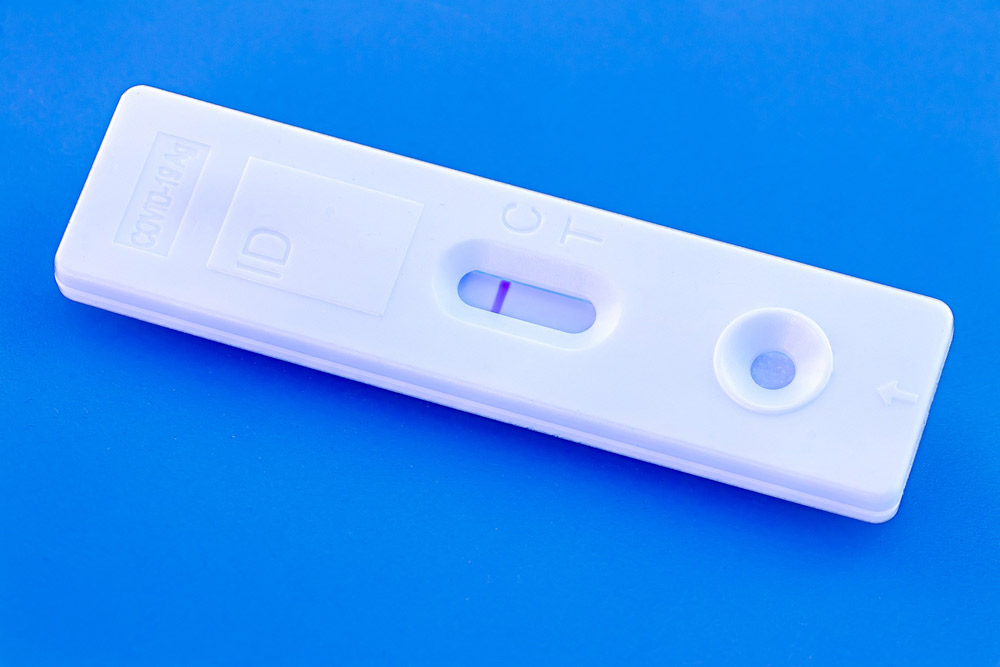 The Rapid COVID test or rapid antigen test for COVID-19 is a quicker way for the All Health Medical Centre technicians to determine if you have the virus. The results are usually ready within 15 minutes to a half hour. Up until recently, most of these rapid diagnostic tests have been antigen-based. They are administered using a nasal or throat swab to detect coronavirus-related proteins and are useful for determining when an individual is near or at peak infection status.
What is the Rapid Antigen Test for COVID-19?
Antigen tests are most commonly used for diagnosing respiratory pathogens such as the influenza virus. The US FDA (Food and Drug Administration) has granted EUA or emergency use authorization for rapid antigen tests that are capable of identifying the SARS-CoV-2 virus. In addition to the PCR COVID test and the rapid antibody test for COVID-19, All Health Medical Centre also offers the rapid antigen COVID test as a faster and less expensive alternative to these other tests.
Less Accuracy
The only drawback to the rapid antigen COVID test is that it can be less accurate. However, a more complex and expensive test is not required to detect when antigens are present. As a result, the rapid antigen COVID test is quicker and less expensive. Unfortunately, there is a bit of lag time between the onset of infection and when the antigens appear. This means if you're not near peak infection, but are still contagious, the test results may be negative. Depending on the quality of the test and the person administering it, false negatives could be up to 20%.
How does the Rapid Antigen Test differ from the PCR Test for COVID-19?
Rapid antigen tests can be administered to individuals whether they have symptoms of COVID-19 or not. The test involves using a nasopharyngeal swab to collect nose and throat secretions and sending them to a lab where they'll be examined for the presence of protein fragments that are specific to the SARS-CoV-2 virus. As was mentioned, false negative and false positive results are possible. So, if your rapid antigen COVID test was negative, but you still feel ill, you may want to undergo a PCR test at All Health Medical Centre.
PCR COVID tests are similar to the rapid antigen COVID test. For example, it can be administered whether the individual has the symptoms of the virus or not. However, this is where any similarities between the two tests end. The PCR COVID test is commonly referred to as the "Gold Standard" for COVID-19 tests. In fact, in those areas that are now requiring proof of vaccination, you have to provide results from a PCR COVID test. Not only is this test more accurate, the viral genetic material from the virus can be detected while you're infected or after you've recovered.
Testing at All Health Medical Centre
Our multidisciplinary practice was established in 2001 to help residents in Thornhill and throughout the Greater Toronto Area. In addition to rapid antigen testing, we also offer PCR testing and rapid antibody or serology testing for COVID-19. Furthermore, our knowledgeable staff members can help determine which of these testing options will address your specific needs.


If you would like more information regarding our COVID-19 testing modalities, please call All Health Medical Centre at (866) 837-8447 today. Or if you prefer, you can send us an e-mail at [email protected]