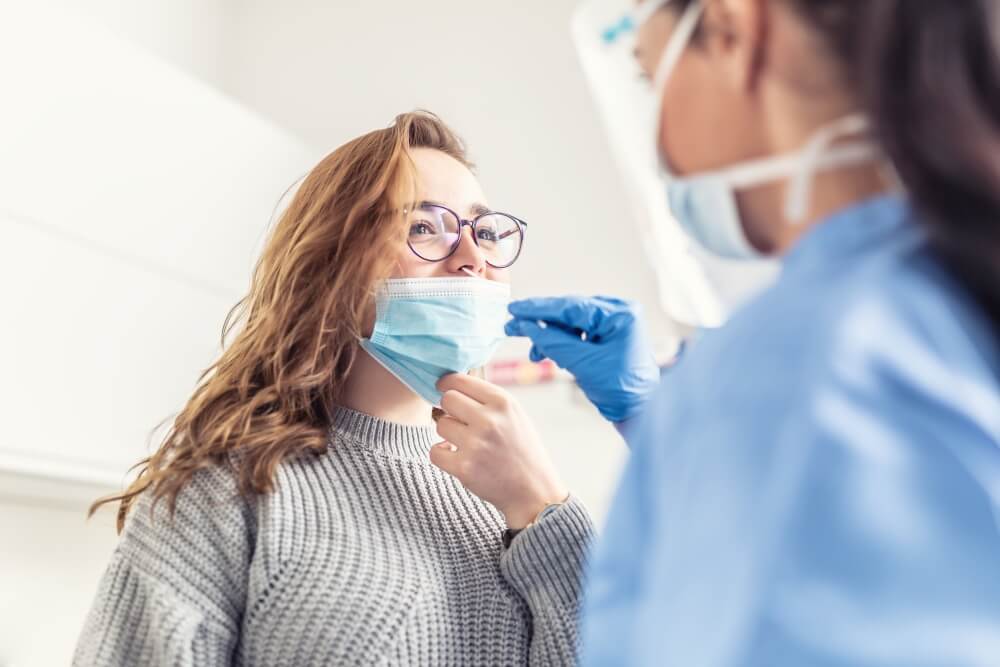 Our testing process is very easy and fast. In just four straightforward steps, you will be able to go through the testing process.
First, use our website or mobile app to book an appointment. We offer same-day appointments. After you've booked your appointment, it is time to head to the test center. Please make sure to bring your passport to your appointment.
Next, you need to go to our clinic to receive your antigen, antibody, or PCR test. Once you check-in at our clinic, we verify your info and get you ready for your test. The test is simple – we collect your sample using a non-invasive nasal swab.
After your test, if you had RT-PCR test done we send your sample to our Government Accredited lab. The lab then processes your sample to determine your results. If you got Rapid-Antigen test done we'll send you your results within 30 minutes after your test.
When your test results are ready, we will send you a notification email. From that email, you can download a PDF copy and obtain your results.
If you have any questions or need more information, contact us at [email protected].