How does the PCR COVID test differ from Rapid Antigen Testing?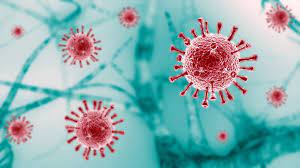 If you're fairly certain that you've been exposed to COVID-19, All Health Medical Centre offers several testing options to consider, two of which are the rapid antigen test and PCR COVID test procedures in Thornhill. If this is the case, you may be confused by the number of COVID-19 tests that are currently available today. It can be difficult to understand what these tests mean as well as which one is best for your situation. The following is a comparison of the PCR COVID and rapid antigen tests.
PCR (polymerase chain reaction) COVID Testing
The PCR (polymerase chain reaction) test is similar to the rapid antigen test in that they can both be administered (with a nasal swab) to individuals who have and don't have symptoms of COVID-19. However, this is where any similarities between the two types of testing end. Furthermore, the All Health Medical Centre PCR test is often considered the "Gold Standard" of COVID-19 testing.
In fact, if you're ever required to show proof that you've been tested for the virus, you'll need to provide results from a PCR COVID test in Thornhill because they're more accurate than other COVID-19 tests. This is due to the fact that the polymerase chain reaction is used to identify COVID-19's viral genetic material. This material is easily detected when an individual is infected and after their acute illness has passed.
Rapid Antigen Testing
Rapid antigen tests were developed to test individuals for COVID-19 whether they are having symptoms of the virus or not. The procedure involves the collection of nose and throat secretions with a nasopharyngeal swab and then examining them for proteins that are related to the virus. Although the All Health Medical Centre rapid antigen test yields results in 30 minutes or less, the PCR COVID test procedure inThornhill is the more accurate of the two.
Additionally, the test often yields false negative results and false positive results which mean the following:
False negative – the result indicates that the individual doesn't have the virus when they actually do
False positive – the result indicates that the individual does have the virus when they actually don't
In many cases, if you intend traveling abroad, you still need to show your vaccination certifications and a negative report. That is why it helps to get tested. If you received a negative test result but are still feeling ill or under the weather, we recommend you contact All Health Medical Centre to schedule a PCR COVID test procedure in Thornhill. Our facility has trained and registered nurses and physicians, while all care is taken to ensure your safety. For more information, call (866) 837-8447 today.